Professional Headshots for LinkedIn
We thought it would be a good idea to write a blog post about Professional Headshots for LinkedIn. The first thing people say after we photograph them for their executive business portrait is that they can't believe that they have been using their current picture for so long on LinkedIn.  They hired us because they knew that they needed a change. However, they are always surprised with how much of a difference it makes. Furthermore, they are always amazed how many people reach out to them regarding their headshot. This shows that people are paying attention even though they aren't always commenting or liking your statutes. If you are active on LinkedIn then a corporate headshot is a necessity. 
Are you active on LinkedIn?
A great executive business portrait is even more important if you are posting articles and statuses on LinkedIn.  Like most, you want to come across as an industry expert.  If this is the case then it's a good idea not to have your spouses ear in your LinkedIn profile picture.  The people who also have a poor profile picture may not notice your not so professional  headshot. However, one thing is for sure, and we promise you this, the LinkedIn users with great professional headshots will notice right away. They'll even have a good chuckle at your expense. We hear these chuckles during the corporate headshot sessions that we take for our clients. They are also often laughing at themselves. They are laughing because they find it funny how it took them so long to notice that their LinkedIn profile pictures wasn't very good.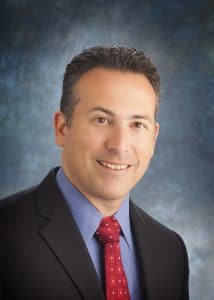 I need a headshot but it's JUST for LinkedIn
We hear this all the time. Which is kind of interesting to us.  It is more likely that more people are seeing your content (if you are active) on LinkedIn then your own company's website. It's interesting to us when clients say, "it's just for LinkedIn".  LinkedIn is a very powerful tool to get the information about the services or products that you offer.  Even more powerful then your company's website. Unless your website is optimized (SEO) correctly and you are one of the few that get a lot of visits. We are changing the way people present themselves online and we are striving to hear more of, "This is a very important portrait, it's for LinkedIn." 
Contact us when you are ready to kick it up a notch with your executive business portrait. We can be reached either by phone (800) 757-3491 or click here to email us. We photograph executive entrepreneurs all throughout New Jersey, New York City and Buck County.