New Brunswick Corporate Headshot Photographer
Rob Wilson is a New Brunswick Corporate Headshot Photographer specializing in NJ Business portraits. All of our executive portraits are taken on-location in office all throughout the surround area. Our New Brunswick Executive headshots appear on both traditional and digital marketing campaigns.  Your business portrait can be taken with a backdrop, with a blurry office background, or even outside. Often our clients have their executives photographed a variety of different ways for different purposes. Contact us if you looking for a New Jersey Corporate Headshot Photographer.
Corporate Headshots New Brunswick
All of our corporate headshots are retouched and cropped to your specifications. Dark circle, blemishes, stray hairs can all be taken care of in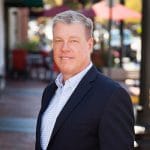 the final images. We photograph anywhere from one to over two hundred executives in one day. Whether it's a company meeting or tradeshow, we will make sure we get the job done right the first time.  As a result, the subjects and decisions makers will be happy with the final result. We look forward to working with you. 
I would be happy to discuss the best professional headshot options for you.  You can contact me by calling
800-757-3491 or message me here on Facebook or email me at info@yourstatementmaker.com. Contact us today!