Professional Headshots by Rob Wilson Photography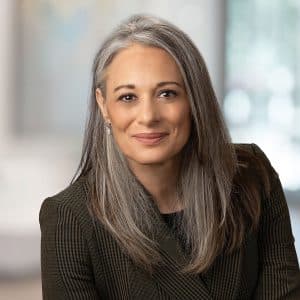 We have all seen the amateur headshot, often taken against a wall or other solid color background.  This you to have a more personal connection through a photograph. However, this is seldom the level of quality that you want both personally and professionally.  Rob Wilson Photography offers professional headshots for businesses and individuals.  It is so important that you convey a presence of professionalism. Whether as an executive or as a business presenting your team members.  A headshot can present just the level of professionalism that you want to convey to your customers, colleagues, and other industry professionals. 
Take Your Brand to the Next Level with a Quality Headshot
Personal brand is just as important today as a business' brand.  Customers want to do business with people that they know and feel comfortable with.  The easiest way to build and establish this rapport is with a visual image of the person or people.  Added to a company web site, used across social media platforms, or for your own personal use, a professional headshot can allow those you communicate with to have more of a substantial connection with you.
Businesses can create a more personable, one-on-one feel with their customers when they add headshots of their team members to the website.  Customers today are looking for a level of familiarity to feel a closer connection with businesses.  As a result, seeing a photograph of your team members can offer them this deeper connection.
While businesses can benefit from adding professional headshots of their staff and team member to their website, individuals can also use these headshots. Networking platforms such as LinkedIn and other sites typically have a profile photo.  Adding a professionally photographed headshot will make your photograph stand out, while also giving just the right level of professionalism that you want.
New Jersey Professional Headshots – Onsite or Offsite Headshots Offer Plenty of Flexibility 
At Rob Wilson Photography we work with our clients to find the right background for your headshot.  Businesses may want their team
members photographed at the company's site, in a natural working environment.  Others may prefer a photograph outside, whether in front of the building or with a more picturesque nature scene.  In addition, Rob Wilson Photography has an on-site studio that can be used to achieve that perfect headshot. 
New Jersey Professional Headshots by Rob Wilson Photography
Whatever location that you choose, it is important that the lighting and proper equipment be used to achieve just the right headshot.  Rob Wilson has decades of experience photographing professionals. Additionally, he has the latest technology in camera equipment and lighting assistance to achieve a quality headshot.  This will eliminate any shadows and questionable backgrounds that are often seen in amateur headshots.  The headshots are then edited using advanced photo software to give you a flawless photograph that you can be proud to show others.
From businesses looking to update headshots of their team members to individuals that need to put their best face forward, Rob Wilson Photography can achieve just the right level of professionalism for your headshot.
New Jersey Professional Headshots by Rob Wilson Photography –  Contat Us Today!