New Jersey Corporate Photographers
We understand there are a lot of choices when searching for New Jersey Corporate Photographers. Rob Wilson specializes in NJ Business portraits. We help companies and executives build their brand. Having executive pictures taken is one of the easiest ways to do this. Rob will set up in your office or boardroom and set up a mini studio to capture your executive headshots for just yourself or your whole company.
Let your executive portrait stand out from the rest. It can be taken inside for a studio look, outside, or inside to capture a blurred out office background feel. Many executives decide to have a variety of different styles captures.  
When looking for New Jersey Corporate Photographers, make sure that they have the styles on their websites that you desire. Make sure that the images are retouched, and there are a variety of styles. Please take the opportunity to review our galleries, which you can access from our menu.
Make a Great First Impression
When doing your due-dilligence on New Jersey Corporate Photographers make sure that have examples that you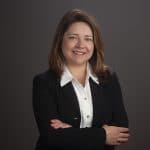 had in mind. Furthermore, make sure you hire a NJ corporate headshot photographer and not a headshot photographers that specialize in actors. These are two different types of genres, so make sure that you commision a photographer that will capture what you want.  
Let us what you would like when it comes to your New Jersey Business Portraits. We will be able to capture the style you want. A few examples are right below. A business portrait isn't a one sized fits all outcome. Rob Wilson is capable of a basic to a more involved corporate headshot.

We would be happy to discuss the best professional headshot options for you.  You can contact us by calling
800-757-3491 or  email us at rob@rwilsonphotography.com. We look forward to hearing from you.