Rob Wilson is a New Jersey Business Portrait Photographer. We photograph executives on location, at their office or home, inside or outside. Being an on-location business portrait photographer makes having your whole company to have complimentary headshots. As a result, the branding across the company's marketing is consistent and conveys a message that they pay attention to detail.
Business Portraits New Jersey
Rob will help you decide what the best type of clothing attire will wear for the business portraits. There are many ways you can go when it comes to your corporate headshots. For men, tie or no tie, jacket or not, for women, types of jewelry, colors that compliment skin tones, and so on. Rob photographs his executives in Bergen County, Union County, Morris County, Sussex County Essex County, Middlesex County, Monmouth, Ocean County, and the surrounding areas.
NJ Business Portraits
All of our NJ Business Portraits are retouched. Softening dark circles under the eyes, whiter teeth, stray hairs, and we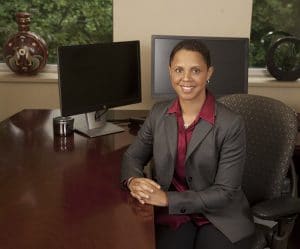 can even make you look thinner. As a result, you will have a business portrait that you are proud to display. With over twenty years of experience in both photographing and retouching executives, Rob has a knowledgable grasp on what most people like and don't like about themselves. With that, he has the knowledge of knowing what to retouch.
The backdrop for your New Jersey Business Portrait
From a studio background to a blurred out office background, we will help you decide which look is best for your NJ business portrait session. Corporate headshots isn't a one size fits all strategy. The purpose of your executive business portrait will determine the background that will be used. This is why Rob Wilson is your go-to New Jersey Business Portrait Photographer
There's a lot of thought to put into your professional headshot, and Rob will help you with all of that. It's simple, call (800) 757-3491, email rob@rwilsonphotography.com or fill out the form below to get started.